About us
Dedicated
Collaborative
Straightforward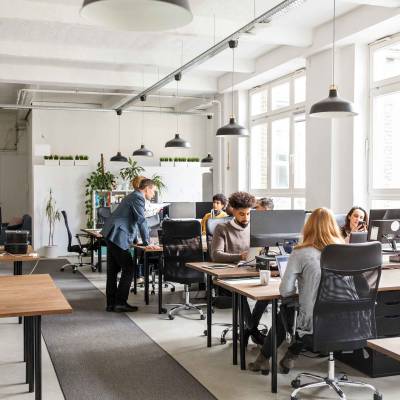 How long have we been crafting luxury packaging?
We've been crafting luxury packaging for over 30 years and have built a reputation for exceptional products and outstanding service, alongside an unviable depth of creative and logistical knowledge and experience.
Who do we work with?
We work alongside many of the world's best loved luxury retailers, from global luxury brands to boutique independent retailers, in luxury sectors such as fashion, accessories, fragrance, beauty, jewellery, drinks and more.
What inspires us to do what we do?
We've always pushed the boundaries of what's possible and we continually strive to find innovative, cost-effective ways to produce creative, cost-effective, environmentally-friendly luxury packaging. We believe in sharing our creativity and expertise, and in being there with swift, candid, straightforward help and advice. In today's fast-moving world you deserve a trusted packaging partner you can rely on to help you solve challenges and benefit from opportunities.
How do we work with brands?
We source, create and deliver sustainable luxury product packaging for retail and e-commerce, uniquely tailored to your brand, supported by a loyal team of trusted manufacturers and logistics partners. From fine and everyday jewellery boxes, to premium bags, boxes and gifting. With over 30 years' experience, we understand retail and work in collaboration with you to ensure your packaging is perfectly aligned with your brand and the customer experience you want to create.
What makes us different?
As your sustainable luxury packaging partner, we're here to support everything you do, enabling you and your customers to experience bespoke luxury packaging that transcends the possibilities. We take the same dedicated approach to all our clients, from the smallest independent boutique retailers, to the largest international brands.
Your products and campaigns are important to you, and that means they're important to us. We'll give you clear, concise, relevant advice on every aspect of your project, to help you get the results you want to achieve.
What's new in luxury packaging?
As the global economy transitions towards net zero, sustainability is transforming every aspect of premium packaging. From how materials are sourced and used, to the way in which packaging is made and delivered, to the role of packaging in elevating your brand and creating brand-defining customer experiences.
We work closely with our customers on sustainability, helping you benefit from the latest sustainable materials and manufacturing techniques, to reduce waste, minimise your environmental impact, and enhance your reputation as a sustainable brand.