Luxury packaging for jewellery
Original
Elegant
Sustainable
Every piece of jewellery tells its own unique story, whether it's a precious heirloom of the future, or made to be worn every day. We craft high quality jewellery packaging bespoke to your brand, made to create the perfect reveal and begin the story, time after time. From innovative unwrapping experiences, to enduringly beautiful materials made to last and protect.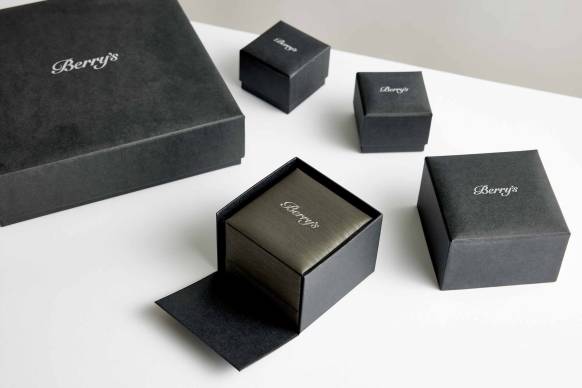 Made for a journey of discovery
Elevate your range
Create unforgettable experiences for your customers with stunning jewellery boxes and packaging made to complement and enhance the quality and creativity of your products. From everyday luxury to the finest of gifts.
Perfect the details
Jewellery packaging is an intrinsic part of a unique and emotional journey. From the first tantalising glimpse, to the joy of unboxing, to the meaning inherent within each piece. We're here to help you perfect every step.
Stay true to your brand
Together, we can create peerless packaging for individual products and complete collections, custom-made to present your jewellery, connect with the senses, and share the unique story of your brand.
Beautifully sustainable
Redefine sustainable luxury with our unique library of eco-responsible materials and techniques including vegan and REACH certified options. From boxes crafted of FSC paper wood and bio plastic, to recycled and upcycled finishes, to green print techniques.
Everyday jewellery
Bring your jewellery to life with custom-made boxes, bags and pouches designed to showcase and elevate every product, including necklaces, bracelets, rings and earrings. Whether traditional or contemporary, the right concept will help you create a memorable brand experience for your customers.
Fine jewellery
We work alongside some of the world's most iconic brands to precision-craft sustainable jewellery packaging of exceptional distinction. Every detail is designed to complement the unique beauty of each piece and create a wonderful journey of unwrapping, from that love-at-first-sight moment, to a timeless keepsake made to treasure.
Behind the scenes
Our luxury jewellery boxes are custom-made from sustainable materials such as FSC wood, paper and bio plastic before being covered and lined with a new generation of luxurious, tactile, eco-responsible materials including uncoated paper and recycled/upcycled fabrics like leather, cotton, flock and suede. Our extensive library of print techniques and finishes includes screen printing, painting, lacquering, wrapping, pad printing, foiling and more.